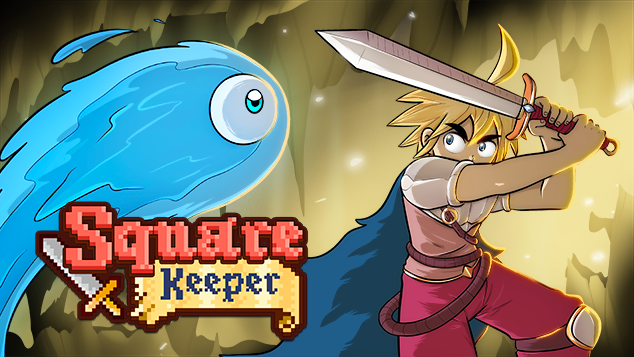 Description
Square Keeper is a puzzle game, based on a card system, where each card gives the player the possibility to execute different actions, like a sword swing, shooting with a bow or simply walking. The protagonist is trapped in a dungeon with many rooms filled with different enemies and traps.To escape you have to be able to analyze your options correctly and defeat the enemies so that the room's gate opens. There's many rooms waiting to be discovered and solved. Play your cards well!
History
Features
A new way to enter dungeons: use the cards to complete the levels.
Play through more than 40 little dungeons.
In each room you receive a specific set of cards for the level.
Swords, bows and spears. You will need all of them to meet the challenge.
Each movement is important to escape from the dungeons.
---
Videos
Square Keeper - Launch Trailer YouTube
---
Images
---
Logo & Icon
There are currently no logos or icons available for Square Keeper. Check back later for more or contact us for specific requests!
---
Request Press Copy
You can always request a press copy by sending us a quick email.
---
Monetization Permission
JanduSoft S.L. allows for the contents of Square Keeper to be published through video broadcasting services for any commercial or non-commercial purposes. Monetization of videos created containing assets from Square Keeper is legally & explicitly allowed by JanduSoft S.L.. This permission can be found in writing at https:///sheet.php?p=square_keeper.
---
Additional Links
---
About JanduSoft S.L.
Boilerplate
Independent Deveoloper/Publisher based on Barcelona.
More information
More information on JanduSoft S.L., our logo & relevant media are available here.
---
---
presskit() by Rami Ismail (Vlambeer) - also thanks to these fine folks