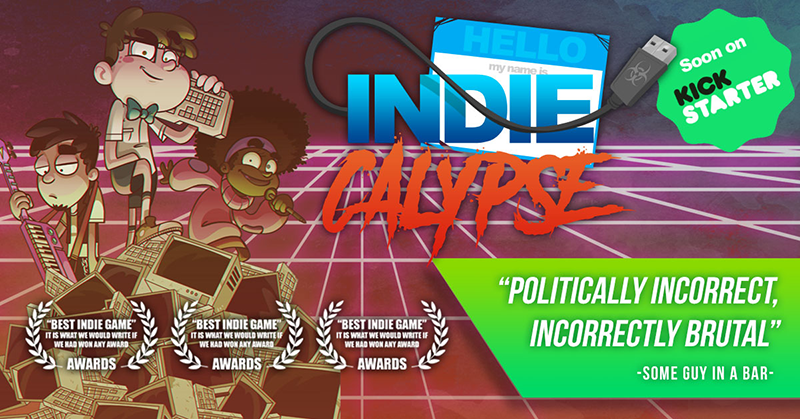 ---
Videos
Indiecalypse - Kickstarter Launch YouTube
Indiecalypse - Teaser YouTube
Indiecalypse - Trailer YouTube
---
Images
download all screenshots & photos as .zip (32MB)
---
Logo & Icon
download logo files as .zip (981KB)
---
Request Press Copy
You can always request a press copy by sending us a quick email.
---
Monetization Permission
JanduSoft S.L. allows for the contents of Indiecalypse to be published through video broadcasting services for any commercial or non-commercial purposes. Monetization of videos created containing assets from Indiecalypse is legally & explicitly allowed by JanduSoft S.L.. This permission can be found in writing at https:///sheet.php?p=indiecalypse.
---
Additional Links
---
About JanduSoft S.L.
Boilerplate
Independent game studio based on Barcelona, member of PAD (Professional Associated Developers) http://www.padweb.org and DEV (Desarrollo Espanol de videojuegos) http://dev.org.es
More information
More information on JanduSoft S.L., our logo & relevant media are available here.
---
---
presskit() by Rami Ismail (Vlambeer) - also thanks to these fine folks