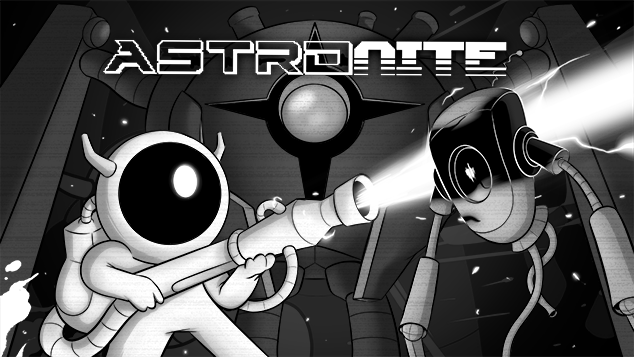 Description
Astronite is a new Metroidvania where you will find a big map full of hidden secrets. Get the power ups and travel through all the zones. Fight many different enemies, explore platforming areas and defeat big bosses that will stand in your way. Your goal is clear: eliminate the invasive species from your home planet.
History
Mission 2205 is the last big chance for the ancient inhabitants of Neplea. Long ago the inhabitants of Neplea discovered that a strange Entity lived in the core of the planet. They studied it carefully but were never able to decipher the riddle. After a while, the Entity created a great army which ended up taking their home from the inhabitants of Neplea. Now it's Astronite's turn, an intrepid space adventurer who will have to do everything possible to expel the invaders from his planet once and for all.
Features
A great map full of secrets.
Crowd of enemies and big bosses.
Echo Doors: challenges only available to the most intrepid.
Improve your skills with power-ups hidden on the map.
Original soundtrack created by zeeWave Sound.
---
Videos
Astronite - Coming This November YouTube
---
Images
download all screenshots & photos as .zip (24MB)
---
Logo & Icon
There are currently no logos or icons available for Astronite. Check back later for more or contact us for specific requests!
---
Request Press Copy
You can always request a press copy by sending us a quick email.
---
Monetization Permission
JanduSoft S.L. allows for the contents of Astronite to be published through video broadcasting services for any commercial or non-commercial purposes. Monetization of videos created containing assets from Astronite is legally & explicitly allowed by JanduSoft S.L.. This permission can be found in writing at https:///sheet.php?p=astronite.
---
Additional Links
---
About JanduSoft S.L.
Boilerplate
Independent Deveoloper/Publisher based on Barcelona.
More information
More information on JanduSoft S.L., our logo & relevant media are available here.
---
---
presskit() by Rami Ismail (Vlambeer) - also thanks to these fine folks