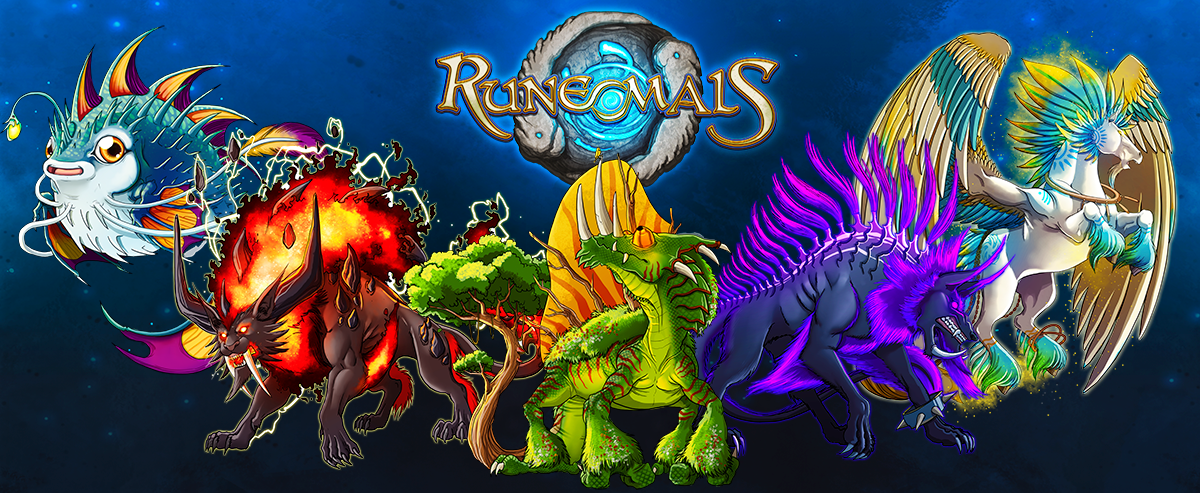 Description
Some people feel that do not fit: the world of farms, clans and candy they are living in isn't exactly what they wanted or expected; they dream about exploring huge lands full of wild nature and mysterious animals, the perfect places for living exciting adventures… But now they might have a chance to make their dreams come true thanks to Runemals, a free ­to ­play game for mobile and tablets. In this videogame the action is set In Rune Island, a magic place where players capture incredible creatures, known as runemals, and progress through combats and quests in order to train and evolve them. The game combines strategy, role playing and puzzle elements to create a fast and challenging gameplay experience addressed to hardcore gamers who are looking for complex and interesting product that has also been designed with mobile in mind.
History
The game is being developed by JanduSoft, a video game indie company based in Barcelona, Spain, responsible of the successful mobile app "Guess the character" which has obtained more than 13 million downloads to date. An epic journey to a mysterious land full of unknown creatures is about to start, would you like to join?
Features
Explore the island and help Bright capture all runemals.
Train and evolve your creatures to improve your team.
Play a combination of strategy, role playing and puzzle elements.
A satisfying gameplay for casual and hardcore gamers.
---
Videos
Trailer YouTube
Teaser YouTube
---
Images
download all screenshots & photos as .zip (10MB)
---
Logo & Icon
download logo files as .zip (519KB)
---
---
Selected Articles
---
Request Press Copy
You can always request a press copy by sending us a quick email.
---
Additional Links
---
About JanduSoft S.L.
Boilerplate
Independent Deveoloper/Publisher based on Barcelona.
More information
More information on JanduSoft S.L., our logo & relevant media are available here.
---
Runemals Credits
Jose Antonio Andujar Clavell
Business & Development
Sonotrigger
Music, Freelancer